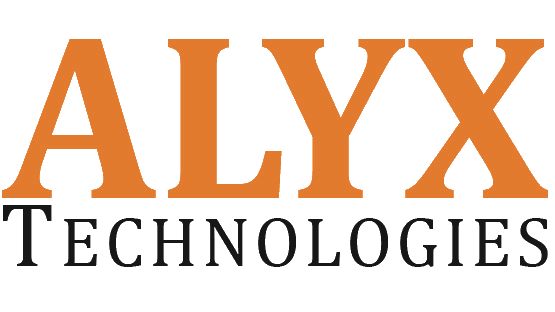 Located in Northern Virginia, Alyx Technologies brings 35 years of corporate experience to help companies tackle large volumes of data and unstructured content (such as, emails, web content, instant messages, social media and documents) to streamline business processes and gain business insights.
As an award winning company with global offices, Alyx Technologies employees have over an average of over 10 years' experience in big data, cognitive computing, cloud deployment and analytics. We offer services ranging from strategic IT consulting, solutions engineering, product development, records management and quality assurance to ongoing support & maintenance
​
Risk Assessments: Exploring Risk Management Approaches to Compliance
​
September 27th at 1:00 p.m.
Once again, the makers of Grant Governance Platform (G2P), Alyx Technologies are proud to sponsor the 2018 National Grants Management Association Annual Training.
Stop by BOOTH #8 to say hi and see what's new! If you haven't registered, please visit NGMA and register today!
​
Visit our Headshot Lounge and at Booth #8!
This year at NGMA, Alyx Technology's G2P will host a Headshot Lounge - why not stop by and update your headshot and Smile with Confidence!
​
​Hear From Experts
Alyx team members John Masters and John Rigg will share insights on using Technology to Support your Grants compliance efforts. This presentation will be a case study of how the one State took aggressive action through legislation, policy, and technology, to comply with the UGG. In this presentation, we will look at how the State repurposed existing technologies, combined with new applications to support state-wide grant compliance. This will include the good, bad and ugly to help your organization avoid the inherent traps and pitfalls and how records automation can be effectively employed within organizations.
​
Presented by: B. John Masters, Alyx Technologies, Inc. and John Rigg, Retired, Deputy Chief Information Officer/Technology Director, State of Illinois
Thank you for joining Alyx Technologies and IBM (India) for an insightful discussion on
​
DIGITAL India: Digitising Corporate Content for Smart Development
at the
IBM Client Center, IBM India Pvt. Ltd.
Mumbai
India
​
Speakers Included:
Shaffic Ahamed, IT Country Manager, Sandvik Asia Pvt. Ltd.. Shaffic leads CII's Technology group and is responsible for planning and executing IT strategy aligned to global growth strategy. Mr. Ahmed will speak on Corporate IT Strategy.
​
Ravichandra Vutukuru, Vice President, Lodha Group, is responsible for Contracts of Infra Vertical for all Lodha Group Projects. The Lodha Group is India's largest real estate developer.
Rohit Anand, Principal, KTGY, is a nationally recognized architect, a frequent speaker at national events and expert in applying technologies for 'connected homes'. Mr. Anand will speak on Applying Virtual Reality and IoT for Smarter Development.
​
Suresh Shenoy, Executive Vice President, Alyx Technologies, is a 'Fellow' and recipient of the "Award of Merit" from the Association for Information and Image Management (AIIM) - the highest award bestowed in the field of Enterprise Content Management. He is also an IBM Information Champion for three consecutive years for Content Management technologies.
​
To download Capabilities Brochures from Digital India, please click here.
​